We value our patients' experience at Hoctor Chiropractic and Family Wellness Center. If you are currently a patient, please feel free to complete the following Client Experience Questionnaire. The Questionnaire is in Adobe Acrobat format, and requires the free Acrobat Reader to view.
Download & Print Questionnaire
Dr. John Hoctor
"Pain is what initially brought me to Dr. John. I had injured my lower back

during a workout and needed relief. During my office visits I was surprised to see how caring, thorough, and informarive Dr. John was. Within a few visits I was feeling great! i was so impressed with the effective care and wellness coaching that I recieved and it's affordability, I began bringing the rest of my family to Dr. John. Now my husband, myself, and our five children all visit Dr. John for our wellness needs."
Colleen Morgan-Huntersville
"I am now back playing soccer! In order to get things back in place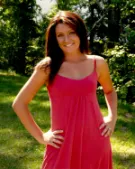 I went in twice a week for a few months and did traction for 15 minutes and got adjusted. My back feels great and I haven't had pain since, also my spine has really straightened up quite a bit!"
Kayla Shaw- Huntersville
"Dr. John always takes the time to answer my questions, I never feel rushed at my office visits."
Carol Thompson- Huntersville